We got 'er up!
See, we borrowed this tree (it actually might be ours... i'm confused) from my parents. A few years ago, Mom brought over the tree, the trimmings and the stand, and we brought it all back to her when we were done with it to store in her garage. This year, all she brought us was the tree. We're on our own for the trimming and the stand.
Didn't find that out until we opened the box to start putting it up. Funny story: when I decided I was going to do the tree, I thought D would like to help, I opened the box and he dug his hands right in, but the first branch he touched he goes "Ack!" Soo funny, my kid talks like a comic strip! He thought the tree was icky garbage.
So days go by and we finally make it to wal=mart and get a stand & some cheap-o unbreakable ornaments.
I put lights on and then let devin go at it with the decorations.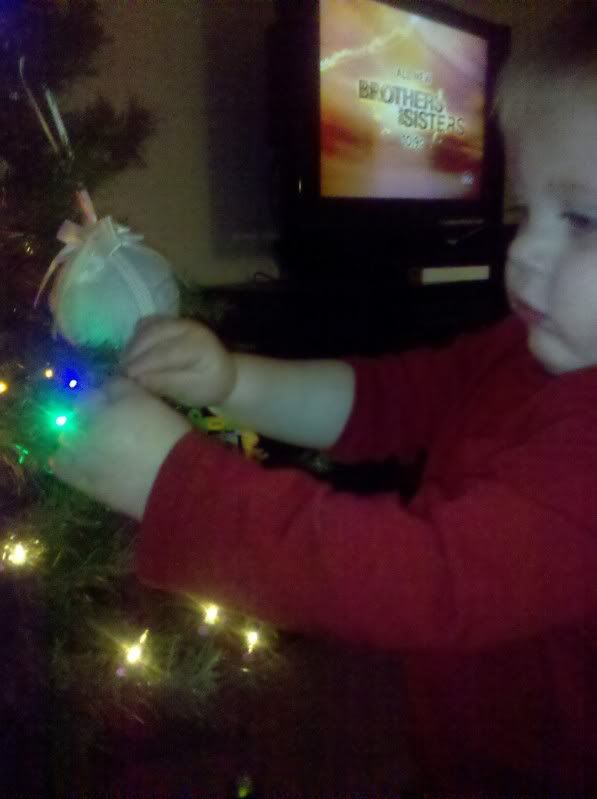 As you may have suspected, yes, all the ornaments were in a little blob: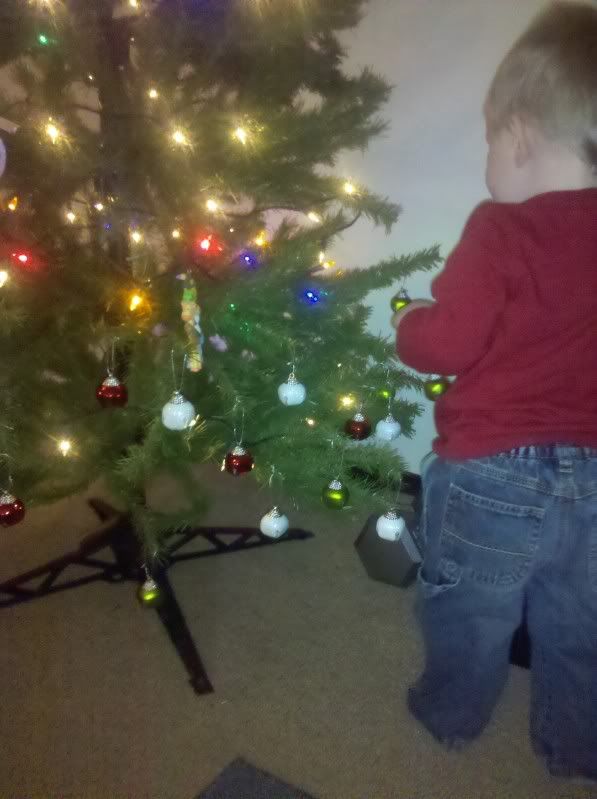 So funny. While we were decorating, D found an ornament that he thought looked like a cookie and decided to give it a try. Another "Ack!" ahahahahah!! It was really a ceramic wreath painted yellow.
Our first present under the tree - from my wonderful dad!!
Fuel pump
Also, ever since the tree has gone up, D has been rearranging & re-pretty-ing our tree. As soon as he woke up day one, it started (close your eyes if you're easily offended!):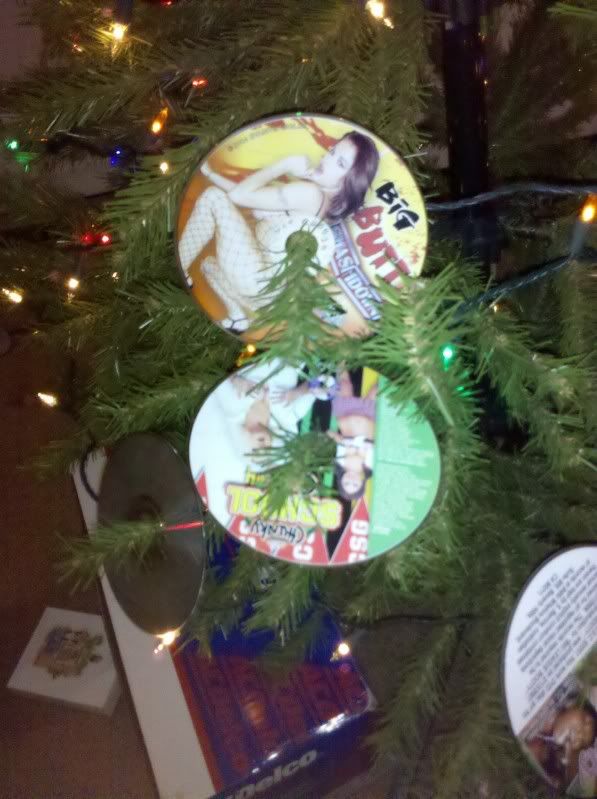 Porn to adorn our Christmas tree.
In other news: the weekend went by at warp speed, as I'm sure the rest will this month and I got a tiny bit of knitting done.
Lauren E I need your address...