K, so I guess we
don't
have a walker. I'm soooo ready and it just isn't happening. He can. He will. He doesn't want to! He's getting really good at holding just one finger and walking alongside, but he is afraid of letting go, even though he
knows
he can do it. Other than that, not a whole lot going on.
He stands though: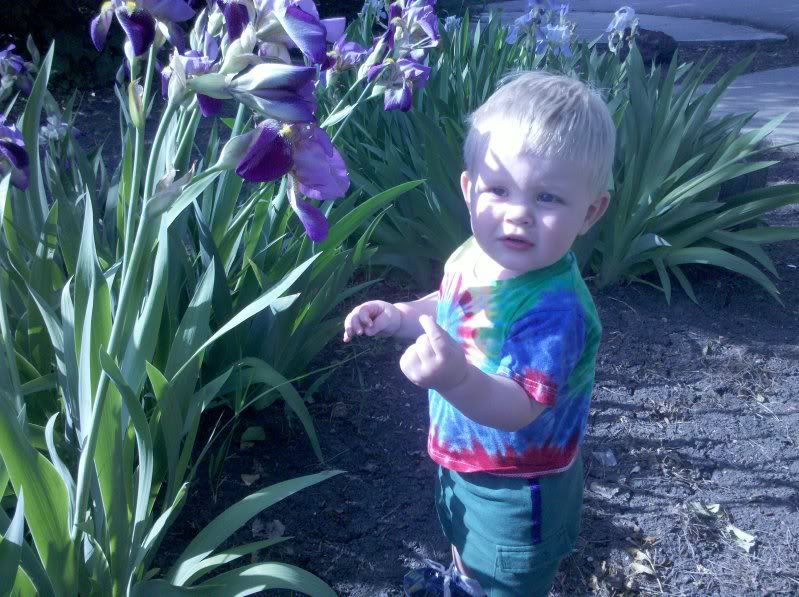 This was at the park. While we were there, I let him wear off some (a lot of) energy and crawl all over where there was grass. I ran up this little hill and rolled down. He wanted to try so he crawled as fast as he could to the top, then started crawling back down... backwards. So cute & soo funny. He learned rolling over and over in the livingroom and giggled up a storm so I thought he'd try the hill. Little too scary yet. Anyways, then we sat on one of the big people swings (bench one) and swang for like 15 minutes and he just held on and enjoyed the breeze. Oh yea, and big boy got his 2nd haircut on Saturday.
Here's a little secret: I'm a message board junkie. I'm on one for knitting & crocheting. I only knit.. but whatevs. We had a Knit-A-Long and basically we got about 10 rows to work every day and try guess what the pattern was. We already knew it was a dishcloth, we had to guess the design. It was about a week long and here ya go! Ta-da! I did black because a while back, Rob's cousin asked me to make him some black dishclothes because he is using bath towels to get his frozen pizzas from the oven. LOL. I didn't know it was going to be a starfish, but WTH he can have it anyway. I'll have to make more still.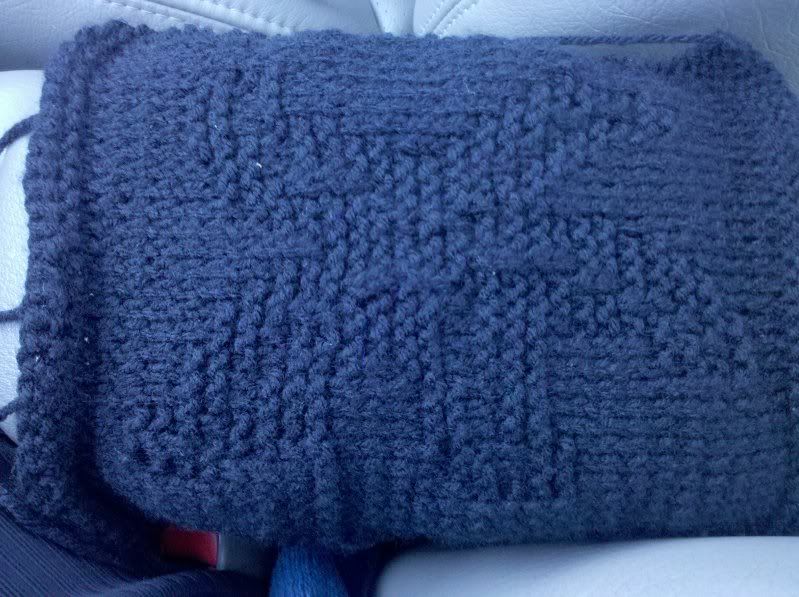 So that's that. Back to work!