Because I really don't have anything to talk about. :)
This one's from Leighton's mom with a text message that says Leighton dressed himself and said he's ready to play football.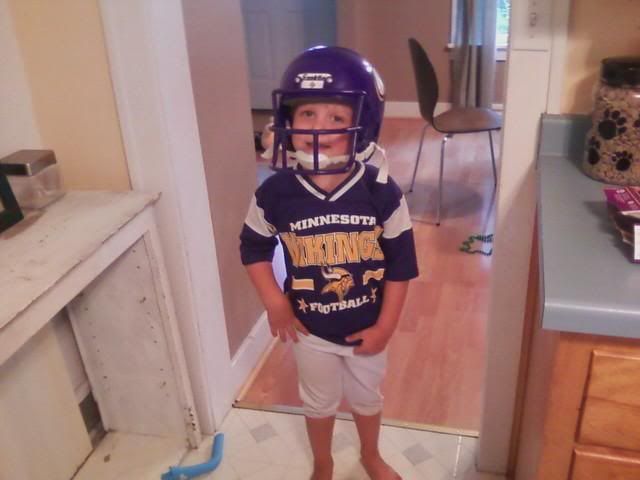 Go Vikings!
And this was Devin last week. We sat in front of our apartment and filled his dumptruck with rocks. Hey, it kept him busy and quiet for quite some time. And yes, people gave us funny looks. What-ever. We don't have a yard and we put everything back where it belongs. LOL.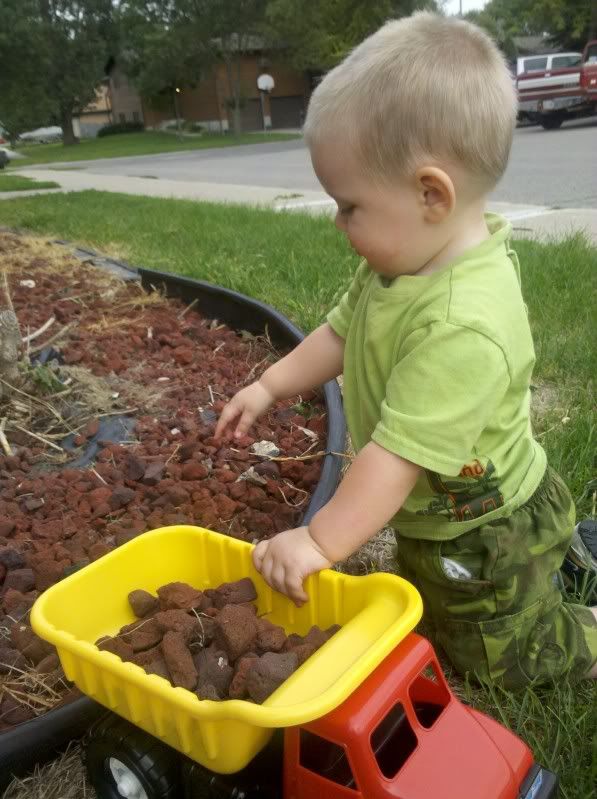 Hard work.
I'm at work alone today. It's kind of awesome except that I don't have alot to do. I'm planning on finishing up that knit project while I'm here after 'lunch,' if I take one. :)