Oh, I've missed WIP wednesday around here.
It's been kinda quiet over here. I'm starting to feel like we'll have winter until next winter starts. blah.
Here is what I've been working on:
1. Devin's Cameron sweater (probably going to be an easter sweater) needs sleeves and that's it!! :) He has tried on this portion and I'm happy with it.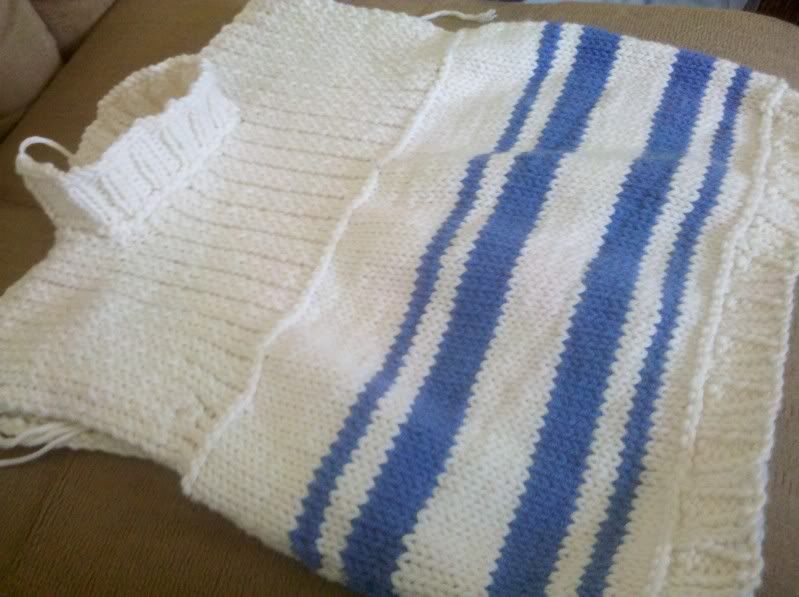 2.
Bellingrath socks.
Going much better the 2nd time around with extra stitch markers. Getting anxious about turning the heel in the next few rows.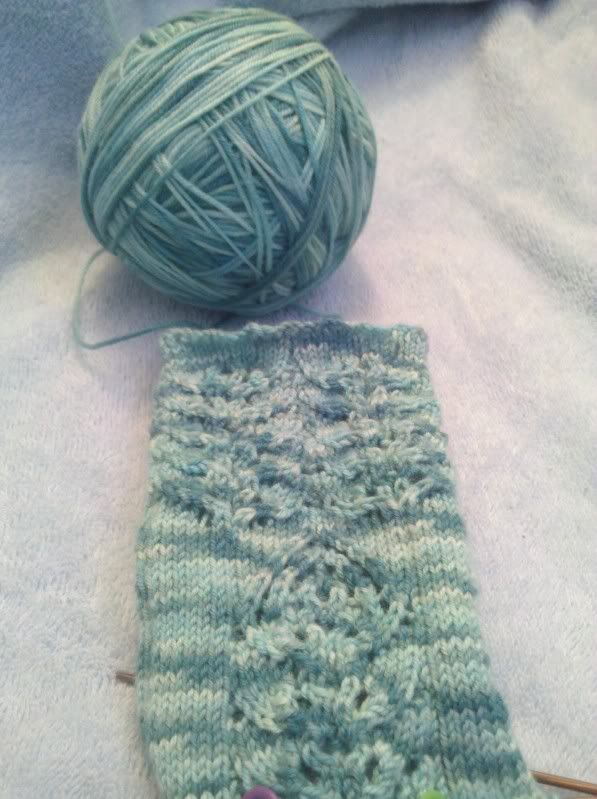 3. baby bear hugs. not complete yet, but also not far from it. no pictures.
also last week -
I ordered this book for myself. :)
I am so glad I got this book! I read the entire first half the day I got it. That says alot since I hate reading LOL. I would probably have read the 2nd half too, but it's just patterns. The first half has a great history lesson in knitting as well as some great info. In fact, as I read, I realized I was making 2 stitches wrong :-0 Not too terribly wrong, but the right way is always better,
I
say.
Rob got confused and thought it was called
stitches and bitches
. now he thinks i'm into the ladies.
oh wow
.
I also ordered a book for him - we'll probably talk about that tomorrow.