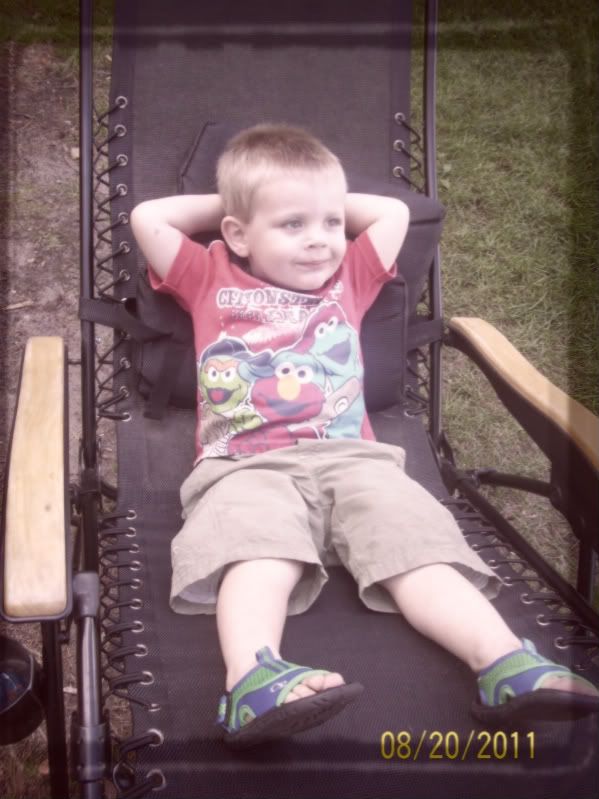 the life..
 We got to go camping once again. It's already the end of summer, makes me so sad. It was a short trip this time, we only spent one night. Grandma bought Devin a sandcastle set, and he got to indulge in some digging. He was seriously obsessed. Anytime he wasn't busy walking or helping with something he'd grab his basket of stuff and say 'wanna dig wif me?' and start heading toward the beach. at one point he was 'cooking' on the beach and taste tested - ewww. It was the life for little man, he got all dirty, ran around, and got to hang out with grandma&grandpa - his favorite!
The weather was cooler (especially at night, brrrr!) and we had some rain, but the days were beautiful. Sunday, we rode bikes around the lake. like 18 miles. first time I've ever done that, big accomplishment for me. I pulled Devin for awhile, but my mom is much more fit than me**, so we switched after the first 3-4 miles LOL.
Another highlight for Devin was riding in grandpa's boat. He loves watching Grandma 'pull the boat' or waterski as we call it. After that, I went behind the boat on the tube for a bit, and then Devin tried too. I couldn't believe how fearless he was! I rode with him, but he was holding on with one hand and waving at grandma on the shore as we drove by, no crying and no panicking. Wow!
We had a wonderful trip, and I have a tiny bit of knitting to show you tomorrow!
**{{Speaking of... my mom being fit, she has lost 100 lbs. Big accomplishment for HER! here's the little tiny lady with her favorite baby: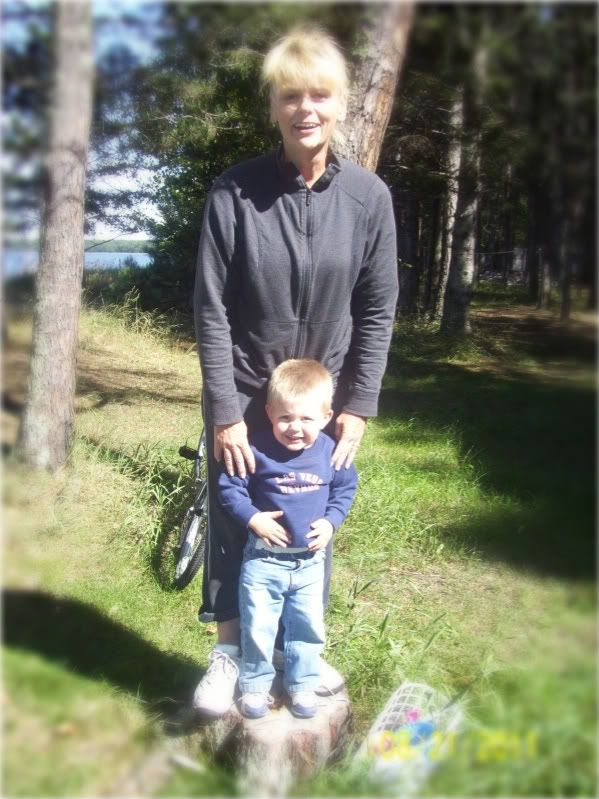 Compared with... last year:
I know she doesn't read my blog, but she's always been beautiful and I am so proud of her!}}