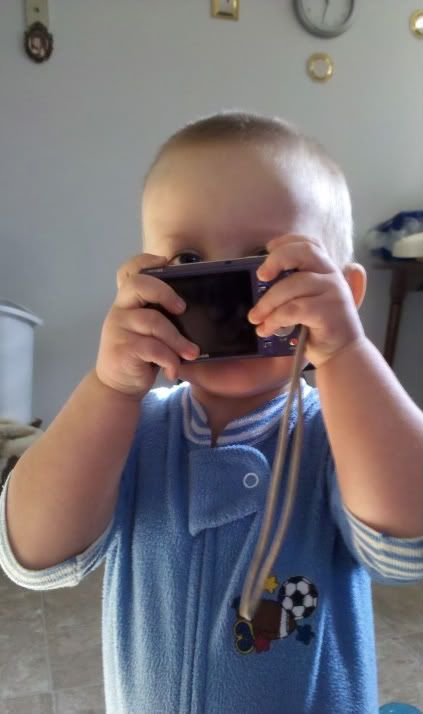 well, i reheated some pot roast from last night hahah!
then I played with Devin - as usual.
love my lunch breaks.
(two hours long, every day)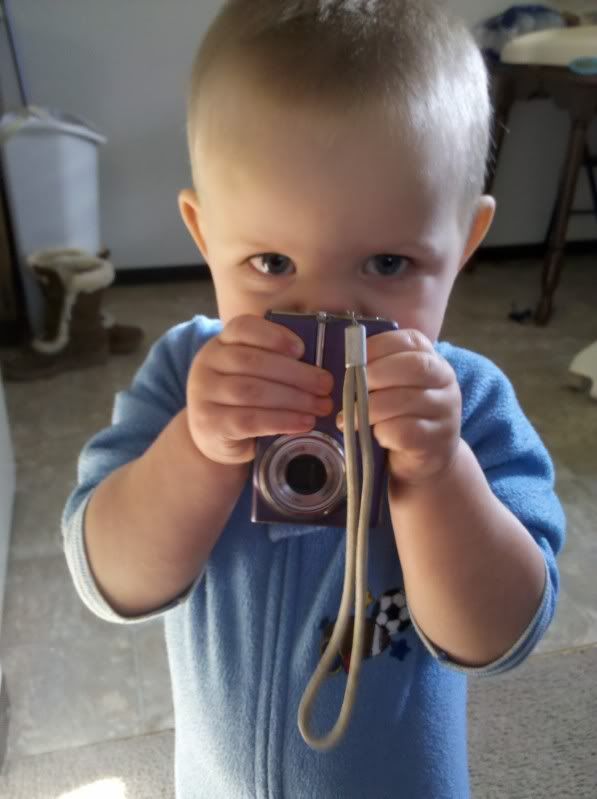 he found my digital camera and kept saying
'i ta pichuurrr' & 'cheeeeese'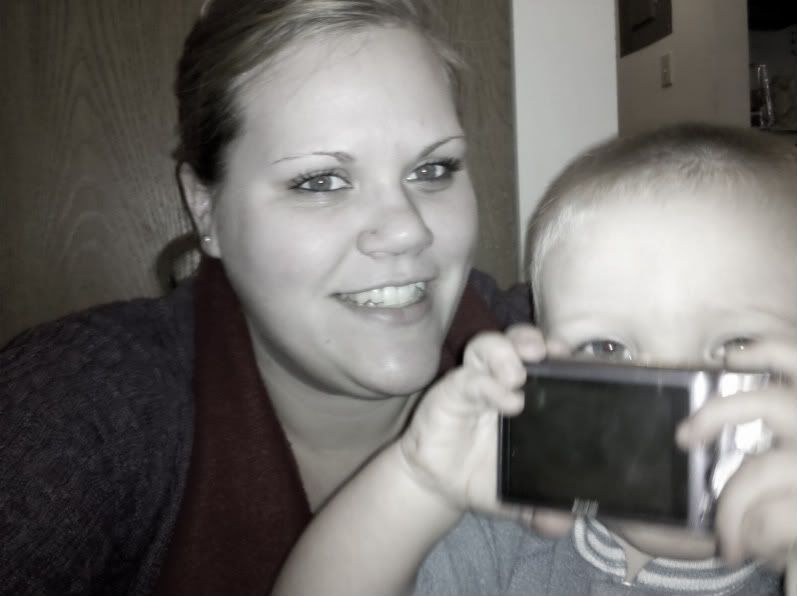 and then it got taken away and he cried
'i cann weach it!'
Sorry bud :(
mommy still thinks you're really cute though.

Devin's new haircut, also brought to you by mommy.
*WIP Wednesday is back tomorrow!