first of all -
umm, cute!
second - the socks might be a start-over project and therefore, I have not been working on them. pretty sure I'm starting over - with more stitch markers this time. I guess i'm not perfect afterall. hahaha.
third - the scarf. going smoothly. I took it along on our trip, but didn't get more than an hour or so to actually knit the whole time. I could have done more, but it was in my bag in the back most of the drive. oops. it's coming along though, I'd say half done.
fourth - I finally got to go to the yarn store. I was just about decided on what I want, when I told the girl working what my idea for my next project (couple of projects..?) was and she pointed me in a different direction. All I'm going to say about these projects on my blog (and the photos will speak for themselves) is that, I know quite a few people having babies coming soon. babies who will be wearing yummy knitted things. ok?
here's what I got:
I'm not real sure about the 'bear hugs' - i dont think that's the name of the yarn...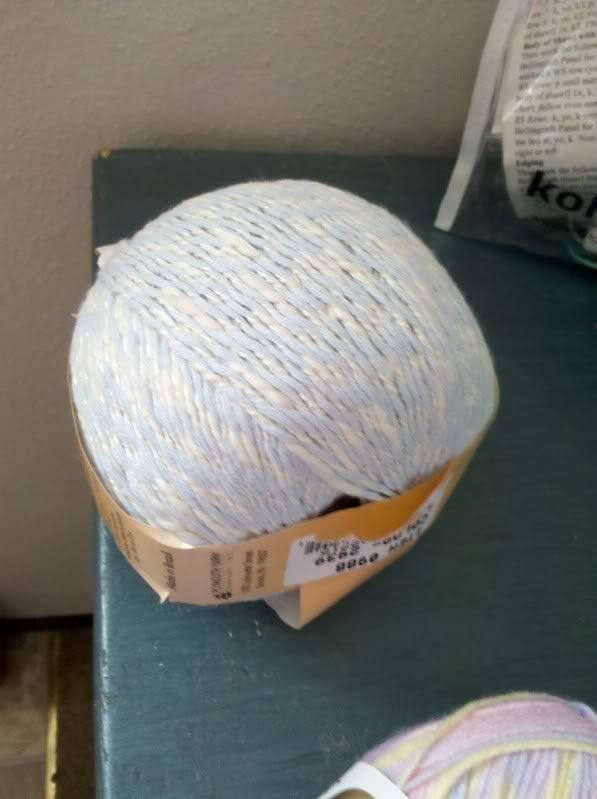 It's neat looking, I haven't really felt how soft it is or anything.. =/ but the dreambaby is.. well, very dreambaby-ish LOL. it's almost like a sock yarn, soft & lightweight and I love the colors. Next time I'm getting solids though. I almost don't want to open them (anymore... in the case of the bear hugs, I had to rip one side open to peek) because I like them so much!
Here's a tiny peek at the dreambaby WIP:
that's like, 800 stitches in this picture alone!
And two finished projects!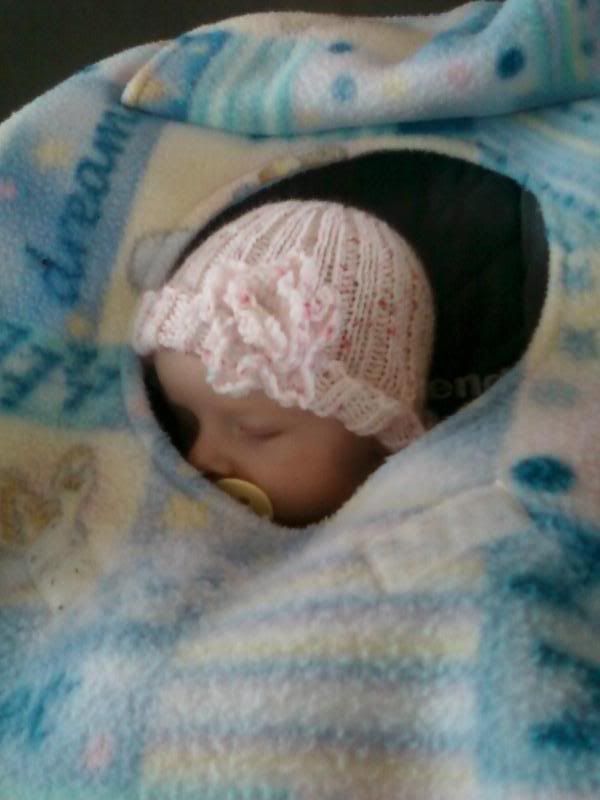 It's Kim's baby Dylan wearing my hat! :)
Plus, nothing cuter than a sleeping baby, right?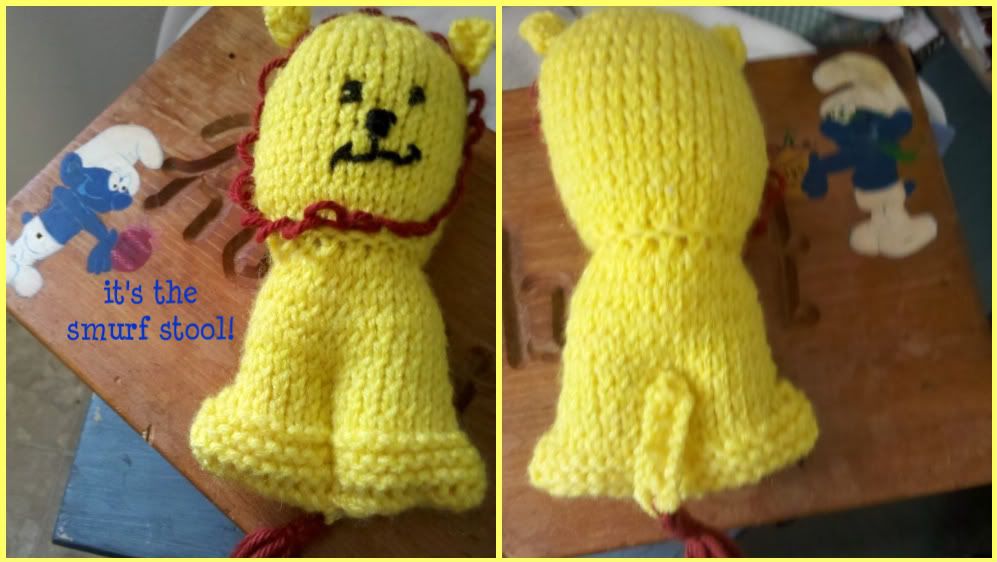 rrroooooarrrr! it's an 8-inch lion.
I think i'm done now. :) until next week.