Whoohoo, it's already the middle of the week! The first week of the year. I'm still weirded out by that.
Lets see, this week not a whole lot of knitting has happened, but definitely not none.
The socks. Oh the socks. Going swell & going slowly. The yarn is so tiny & so are the needles. This project is going to take some patience for sure. Also, the part I'm on right now is all lace and it looks like nothing for now but I hear it looks better when it's done. I'm just crossing my fingers that it will.
And here's the other thing, it's super hard to get a photo of tiny lace knitting but I'll show you anyway.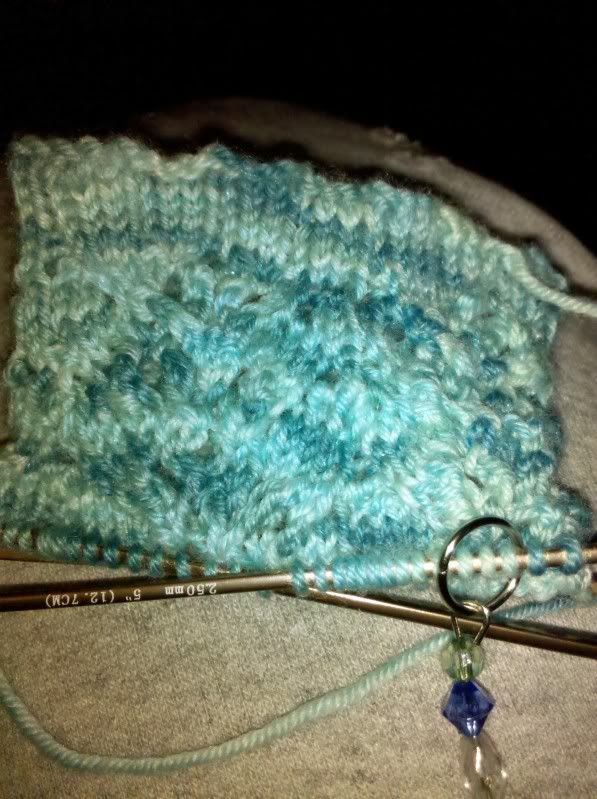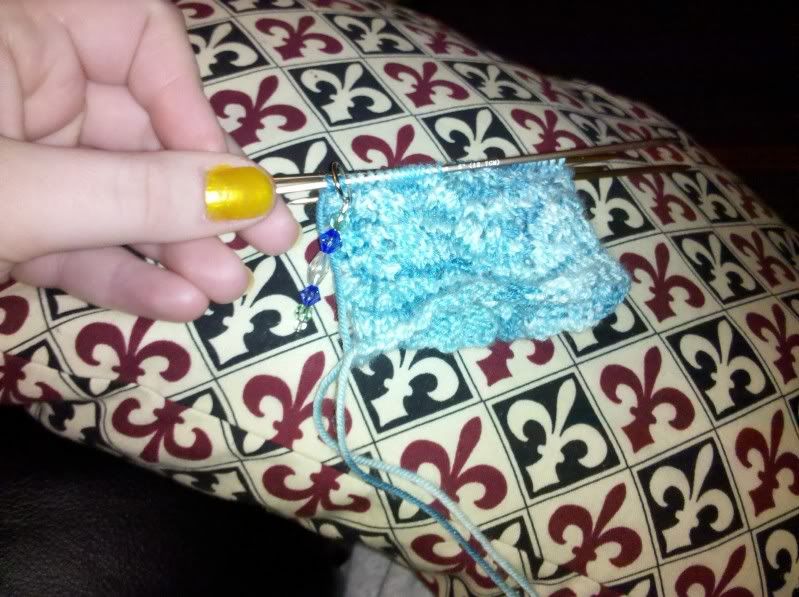 See? hard to see. The 2nd photo shows just how tiny it all is (or maybe that I have giant man hands...). I'm not used to tiny.
Maybe I forgot to mention this is the sock kit I won?
Otherwise, I'm not sure I'd be brave enough to attempt socks just yet. If it weren't free, I mean. LOL
I like free.
And, I can only work on this in peace & quiet. It takes alot of concentration to knit lace. yikes.
Ok & the hat I made from my Christmas yarn from my brother:
my makeup is smeared. ignore that.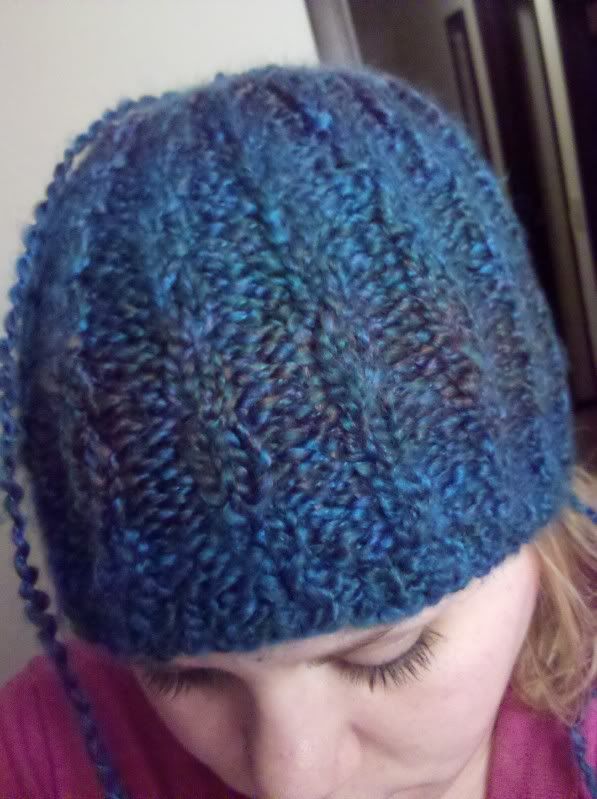 It's fake-out cables. but the yarn is textured so they're hard to see. It doesn't look so great on me, and Rob wants it now. Ok by me. At least it will be used.
And I also did a few tiny side projects, coaster/mug rug thingies. they turned out cute. here's my fav (which needs ends woven in - anybody noticing a trend with my knitting?)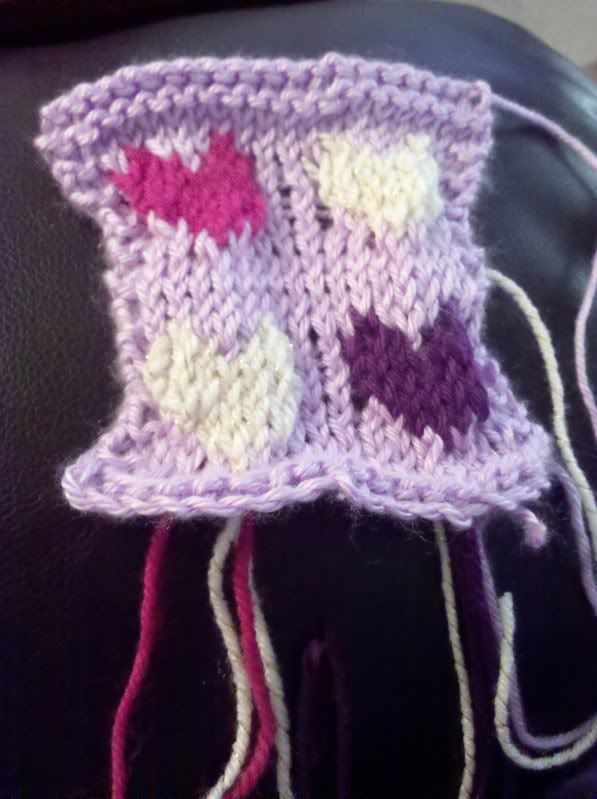 It's pretty bunchy so I probably need to work on tension with changing colors. Meh, it was my first attempt at anything other than plain stripes. I really like the design though - i made it up. :)
Happy Humpday!