..loves to play with his balls.
Thanks to his auntie Chrissy.
His bedroom is filled with a tent with no more and no less than 50 balls in it.
there's basically no room for anything else in there, but that's ok. He likes to play with his balls.
He also got a stuffed Christmas Winnie the Pooh & Tigger. He makes the mistake (which I'm sure is common) of calling him 'Poop' : and evidently he has ripped 'poop's' hat off and is wearing it himself.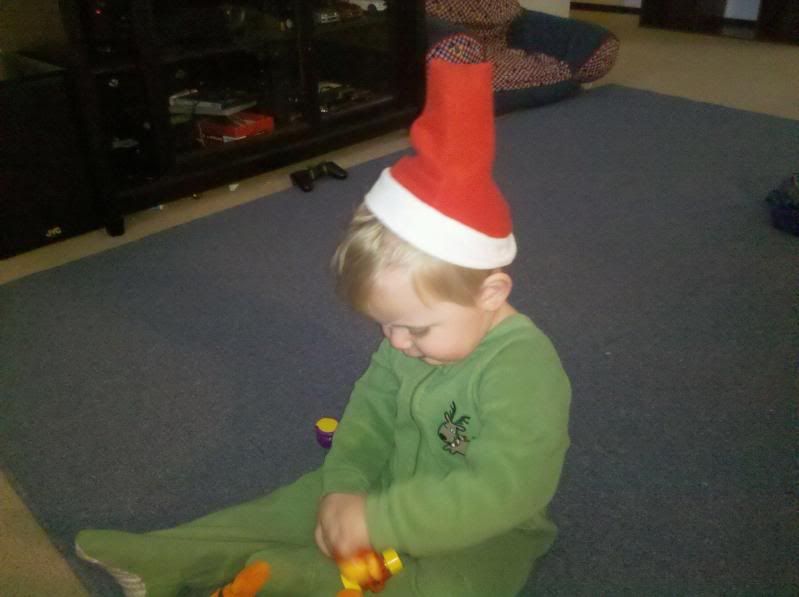 Thanks to Rob for texting me pictures at work. :)
And I am so, so proud right now.
getting off work at 1.15 today
going to spend the afternoon with my boys.