So I finished Devin's earflaps hat and it is sooo darn cute on him. Wonder if he'll actually keep it on ever?!
Stupid me taking this picture with him on my lap, didn't get the poms in the picture. They're there though, right under the bottom of the picture.. you can kinda see the top one, the others are just like it LOL.
Progress with my halloween costume? Thumbs up. I ran out of fabric and Hobby lobby is closed Sundays, so I'll have to finish it sometime this week (obviously) and it won't take more than an hour or two.
Speaking of knitting and halloween: check
this
out! Creepy!
And a few photos of babies from the football game last night. We went to D's godparents house to watch (and have wings, yet again, Rob's completely hooked).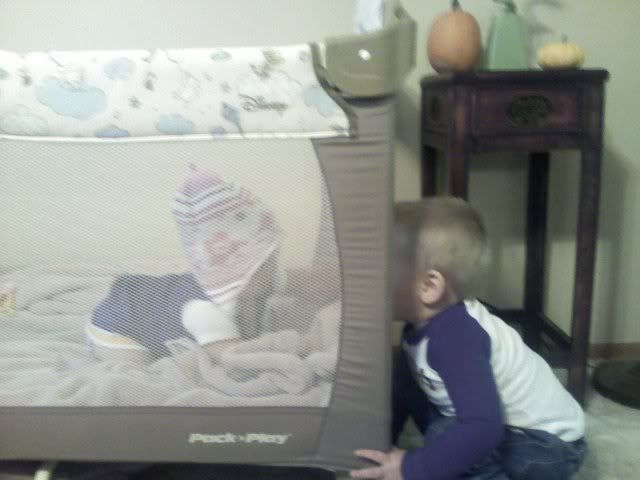 They kept touching hands & Devin tried joining her in there but he just threw all the toys out on the floor LOL. meanie!
Devin's cheerleader girlfriend Lexi.

Stealing the baby's Bumbo chair!


By the way, decking the babies out in their purple gear did not equal luck for our team. Sad.